Silicone D Seal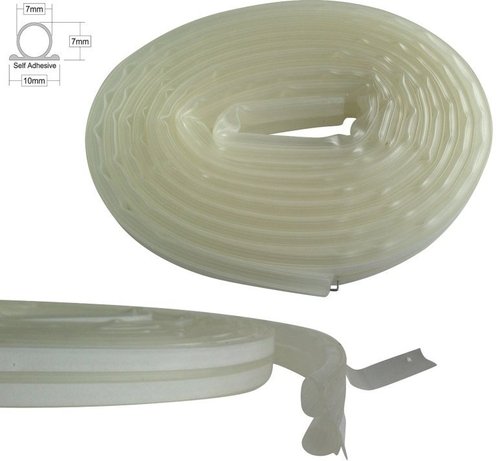 Silicone D Seal
Product Description
Door/window Silicone D Seal

Levering on our vast industrial experience and immense domain expertise, we hold the ability to put forth a reliable range of Door/window Silicone D-seal that is basically a D Profile Seal. Also noted as "D" Series Silicone, this product shows quick and strong sealing properties making it popular as D Profile Seal Fast.
The Door/window Silicone D Seal offers you a better, cleaner and faster way to protect your equipment from environmental conditions; dust, low and high temperatures and moisture. What makes it a unique sealing is it list of incredible features like excellent grip strength, excellent resistance to abrasion, water absorption, low and high temperatures and compression set, indoor or outdoor use and fast assembly with the use of pressure sensitive silicone adhesives in the seals.
Owing to its outstanding adhesive properties, the Door/window Silicone D Seal finds diversified application in industries such as automotive, railway and aerospace, food service (FDA white), telecommunication, construction, mining and forestry, boating, golf carts, helmets, etc.
Features:
Easily removable
Quick and easy to apply
Powerful and permanent adhesion
Heat resistance
Excellent grip strength
Excellent resistance to abrasion, water absorption, low and high temperatures and compression set
Indoor or outdoor use
Fast assembly with the use of pressure sensitive silicone adhesives in the seals
Applications:
Automotive, Railway and Aerospace, Food Service (FDA White), Telecommunication
Construction, Mining and Forestry, Boating, Golf Carts, Helmets